God restores health to a young man condemned never to walk again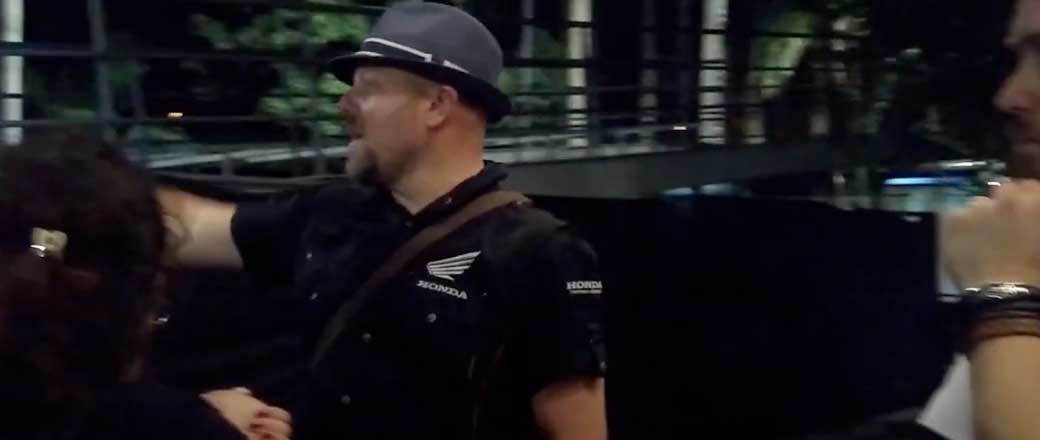 When playing in Rio in 2019, Christian stopped the autograph line and prayed for a man. In the beginning of March, 2023, we received this email. All glory to God alone!
"Hi man! I received another blessing from God on my health! I've been living with cancer for over 30 years (not if you remember me here in Rio), I've been operated on 3 times for cancer and once for meningitis, a disease that corrodes the inner part that protects the brain from the skull. In April last year I was diagnosed with cervical melioplasty, a rare disease in young people where in a very short time it can leave the person unable to walk forever. The health plan took 6 months to authorize, but look what God did:
1 – got a very serious problem and took care of it;
2- the sequels forever if it continued there were none
3 – the surgery was a success
4 – I didn't have any stitches, I went home the next day and I only do physiotherapy and the sections I started on Monday when I got home are already finishing.
God is wonderful!!!
*sorry to bother you with such a big message but I really like you not only as an artist but as an instrument of God that was used to bless me in 2019 here in Rio when you stopped the autograph line and prayed for me, God bless you and continue working through your life to reach the love of Christ to others."