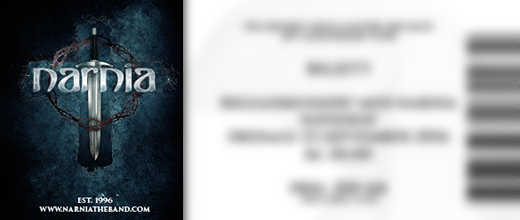 Now, tickets for our concert at Nalen Klubb in Stockholm is available at Tickster!
We are happy to read the reviews from all over the world.
Here are some of them:
"They continue to ram it home with force"
The Metal Resource – Mauce, The Netherlands
"(Narnia) … truly kick started as they re-visit their melodic roots, but with an updated sound."
Ravenheart Music, England

"If you're not familiar with the sound of the band, this is a good opportunity to enjoy them"
viriAOR, Spain
"The quintet returns to the front exactly as desired."
Flight of Pegasus, Greece
"If you love guitar solos and are into Metal with Neoclassical flavorings then you can't go wrong with Narnia's 2016 self-titled release."
Metal of the Month Christian Molten Metal, USA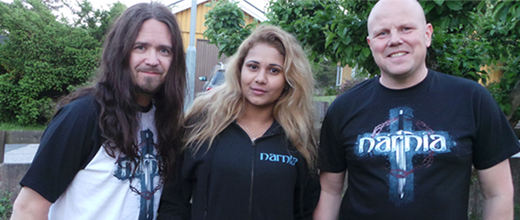 First: Thank you all for supporting Narnia! We have more than 10k views on our music video for Reaching For The Top, and the followers on Facebook has recently exceeded 8k!
So, we have now some new merchandise in stock! Hoodies, t-shirts, coffee, and more! Welcome to our webshop to find out more.
Big blessings!
/Narnia